August 2, 2012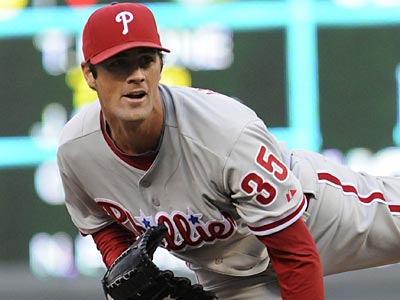 philly.com
After an 8-0 shutout of the Nationals on Tuesday night, the Phillies took Wednesday night's game 3-2 thanks to two solo home runs by Jimmy Rollins, and another solo shot by the Phillies' newest member Nate Schierholtz. Tonight the Phillies will have Cole Hamels on the mound, looking to sweep the NL East leaders on the road.
Philadelphia Phillies (47-57, 26-28 Road) at Washington Nationals (61-42, 28-21 Home)
7:05 PM ET at Nationals Park in Washington D.C.
Probable Starters
PHI:
LHP Cole Hamels (11-5, 3.31 ERA)
WSH:
LHP Ross Detwiler (5-4, 3.24 ERA)
Lineups
Phillies
Nationals
1. SS Jimmy Rollins 1. SS Danny Espinosa
2. 3B Kevin Frandsen 2. RF Bryce Harper
3. 2B Chase Utley 3. 3B Ryan Zimmerman
4. C Carlos Ruiz 4. LF Michael Morse
5. 1B Ty Wigginton 5. 1B Adam LaRoche
6. RF John Mayberry Jr. 6. CF Jayson Werth
7. LF Dominic Brown 7. C Sandy Leon
8. CF Michael Martinez 8. 2B Steve Lombardozzi
9. P Cole Hamels 9. P Ross Detwiler
- Cole Hamels last start was not so great. After signing his six-year $144 million contract extension with the Phils, Hamels allowed three earned runs and five in total off of four hits and six walks. He only lasted five innings in a loss to the Braves. Like Worley on Wednesday night, it is the start of a new month. Cole Hamels has the oppurtunity to start his August on a high note.
- Jayson Werth returns to the Nationals' lineup tonight. The former Phillie broke his wrist on May 6 trying to make a diving catch against his former team.