July 24, 2013
Box Score (from ESPN.com)
By Nick Tricome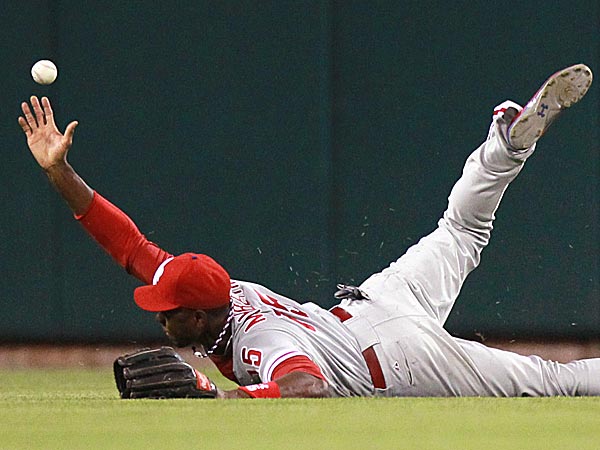 So, there are now five games left until the trade deadline and the Phillies' situation has only gotten worse.
The Cardinals handed the Phillies their fourth straight loss in an 11-3 defeat on Wednesday night, taking away that much more hope that the Phillies would be able to go on one more run to the postseason.
The Phillies came back from the All-Star break not yet knowing if they would be buyers or sellers at the deadline.
But a series loss to both the Mets and the Cardinals later and it looks like Ruben Amaro Jr. will be shipping some veteran players out by next week.
Is there a chance that the Phillies can still turn this around? Maybe, but it's pretty unlikely at this point.
They haven't been able to do much against the National League Central leading Cardinals this series and if they can't do anything against St. Louis, what would make anyone think that they would be able to keep up with another division leader in Detroit in the next series?
At this point, all the Phillies can do is try to salvage a win in the series finale against the Cardinals on Thursday night, then hope for the best against Detroit.
If you need a good idea of how Wednesday night's game went for the Phillies, just take a look at this attempt at a diving catch by John Mayberry Jr. in the fifth inning with the bases loaded. The play lead to a bases clearing triple by St. Louis's Shane Robinson.
Click right here to see the video.
(
Image from Philly.com
)