July 24, 2013
By Nick Tricome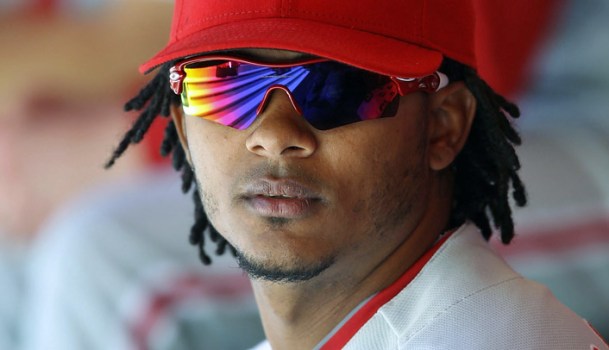 Seriously? Again?
Alright... Michael Martinez has been recalled from Triple-A Lehigh Valley, while Humberto Quintero has been desiganted for assignment.
The decision on Quintero makes sense. With Erik Kratz and Carlos Ruiz both back from injury, there really isn't any room left for another catcher on the roster.
It's the second time Quintero has been designated for assignment this season. The first time was back in April.
Martinez is a utility player that the Phillies have been able to move around from position to position in the past. They'll probably continue to do the same here.
The thing is, Martinez doesn't really do that much, especially at the plate. He's batting .186 with a .238 on-base percentage in 328 at-bats with the Phillies from 2011 to the present day.
Not very impressive numbers and nothing that will help a team that has struggled to score runs.
(
Image from NBC 10
)