June 17, 2013
By Nick Tricome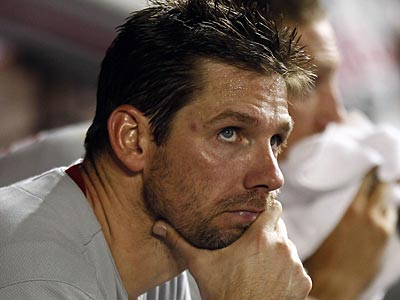 In the series finale against the Minnesota Twins, the Phillies walked away with a 3-2 win with Cliff Lee on the mound. But the Phils struggled to score runs, having lost the prior three games with only six runs scored.
Following the game against Minnesota, Lee reinforced his desire to win when speaking to reporters.
"I definitely want to win," Lee said. "There's no doubt about that. I want to win. I don't know how to say it besides that. I want to win."
Some have taken Lee's words as him being open to a trade, but for at least the series opener against the Colorado Rockies, they could have been a spark.
The Phillies rallied from behind to beat the Rockies 8-7 on Friday night, but then fell flat for the rest of the series, losing the last two over the weekend.
Now the Phillies find themselves four games below .500 with a 33-37 record. They are in third in the NL East, trailing the Nationals by two games and the Braves by eight and a half.
Tonight the Phillies return home to Citizens Bank Park for a three game series against the Nationals.
It's obvious to say, but they need to take at least two in this series and begin yet another climb back to .500.
They can't afford to fall further in the standings. If they do, then Philadelphia may become trade deadline sellers much early than some may expect.
John Lannan has returned from the disabled list to pitch against his old team.
A solid outing from him as well as some offense (VERY NEEDED) will do just the trick to get a win streak going.
(Image from Philly.com)