January 22, 2013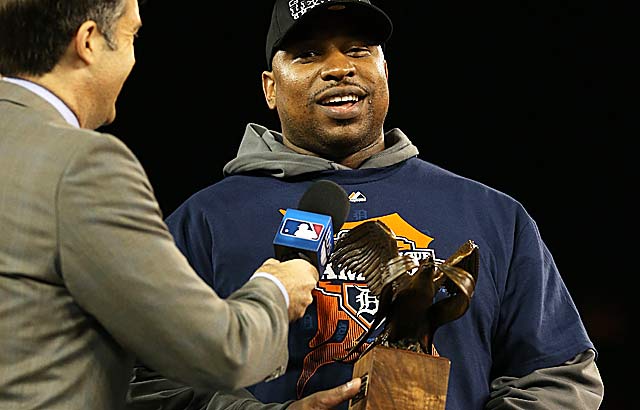 Update #2:
According to an Associated Press report
, Young can make up to $2.75 million in incentives with the Phillies. One of the incentives Young can make is for $600,000 if he can keep his weight within the 230-235 pound range throughout the season.
Update:
According to the
Daily News' Ryan Lawrence via Twitter
, GM Ruben Amaro Jr.'s ideal plan is for Young to become the everyday right fielder.
Also,
NBC 10's John Clark tweets
that Young has lost 20 lbs. over the off-season, which can be seen as an indication that Young is preparing to play in the outfield this season.
Original
The Phillies addressed another one of their needs before Spring Training, by signing outfielder Delmon Young to a one-year contract.
The deal is worth $750,000, and will hopefully provide more stability in the corner outfield positions as well as right-handed offensive power.
Aside from center fielder Ben Revere, none of the other four outfielders currently on the Phillies' roster can be considered everyday players that are capable of taking over in right or left field.
Laynce Nix, John Mayberry Jr. and Dominic Brown each have their struggles offensively and defensively, while Darin Ruf only played in 12 games after being called up from the minors towards the end of the season.
Young, 27, will likely add more power to the Phillies' lineup.
A career .284 hitter, Young hit .267 with 18 home-runs and 74 RBI's in 151 regular season games for the Detroit Tigers last season.
Young hit a hot streak in the postseason. After batting a mediocre .235 in the American League Division Series, he batted .353 and hit two home-runs in the American League Championship Series to help Detroit sweep the New York Yankees four games to none.
Young was named ALCS MVP. He would bat .357 and hit one more home-run in the World Series, but his contributions could not help the Tigers avoid being swept by the San Francisco Giants.
For all of the 2012 postseason, Young hit for a .313 batting average and three home-runs.
If Young can continue his postseason success into the 2013 regular season, then the signing will greatly benefit the Phillies.
However, it must be noted that Young does have some bad history in his background.
When he was in the minors in 2006,
Young was suspended for 50 games for tossing his bat at the umpire
. Then
Young plead guilty to aggravated harassment
this past November for shouting an anti-Semitic slur at a group of tourist in New York City back in April. That incident landed him a seven game suspension from Major League Baseball.
Young spent most of his season as the Tigers' designated hitter last season and at 6'3'' and 240 lbs., his mobility in the outfield is questionable. He could still possibly be an everyday player in either right or left field, but only time will tell.
Fortunately the wait won't be too long, because
Spring Training is right around the corner
.
(Image from
CBSSports.com
)